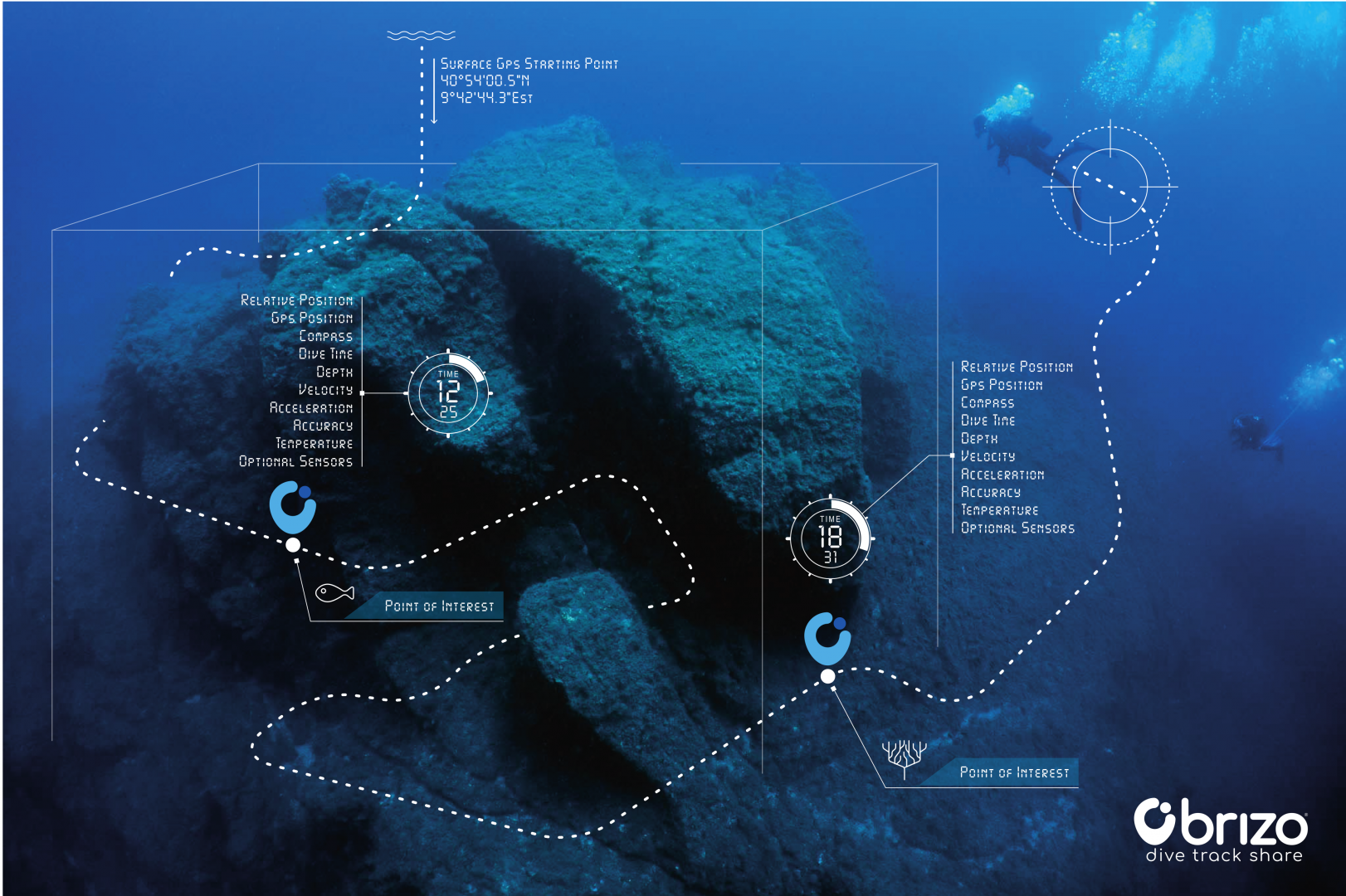 The first wearable dive position tracker.
Store and share your underwater adventures.
TwoDots is a certified 100 m deep underwater laser reference device for professional photographers, biologists and maritime conservation experts. It creates two laser spots on the underwater target, while you are making the picture. During post-production or study of your pictures, you will find the two dots in the picture for dimensional scaling and measurements.
 laser diodes, 2 units, 5 mW power each 

distance between the two laser, 10 cm

650 nm wavelength

suggested operative distance from the target, 0.5 m to 5 m

lithium battery

charge the device through micro USB cable 

water proof micro-USB connector

water proof main operative switch
Get more information about our products